Voyager Digital is one of four crypto stocks doing well and exceeding expectations in February and predicted for 2022 in general. The entire crypto sector is seeing a huge influx in cash and investment.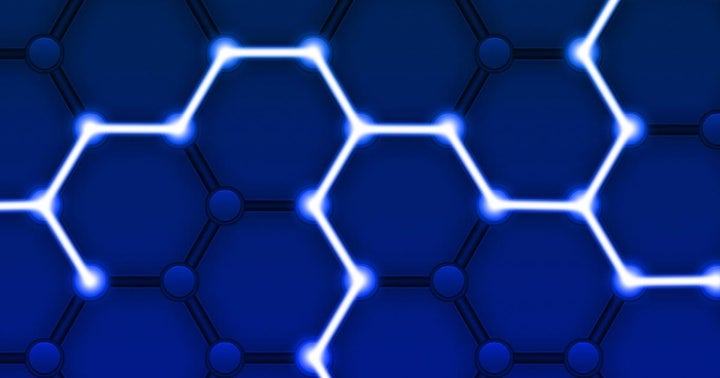 Cryptocurrency exchange FTX saw its valuation soar to $32 billion in a new funding round announced Jan. 31, underscoring a continued appetite for the sector.
This is just one of many financing rounds sending serious cash into the crypto sector. In 2021, funding for blockchain startups increased eightfold to $25.2 billion.
This trend isn't expected to slow in 2022, creating a positive outlook for companies in the space such as Marathon Digital Holdings Inc. (NASDAQ:MARA), Hut 8 Mining Corp. (NASDAQ:HUT), Hive Blockchain Technologies (NASDAQ:HIVE) and Voyager Digital (OTC:VYGVF) (TSX:VOYG).
Hut 8 Mining Corp. recently provided its mining production for January 2022, revealing that it mined 308 BTC. Hut 8 reported that 16% of the production was from the company's graphics processing unit miners. These GPUs are efficient, with minimal power requirements. The company deposited 100% of the self-mined bitcoin.
Marathon Digital Holdings Inc.: On Feb. 4, Marathon reported an 816% year-over-year surge in Bitcoin production in January. Marathon stock popped nearly 10% on the report that it produced 462.1 self-mined Bitcoin in January 2022 vs. 50.4 in January 2021. January's total is a sequential decline from December 2021's 484.5 BTC.
Hive Blockchain Technologies announced the total Bitcoin equivalent mined by the company in 2021 was 4,032. In January, Hive produced 264 bitcoins at a mining capacity of 1.87 Exahash. The company also produced 2,170 ETH equivalent at a mining capacity of 4.56 Terahash.
Voyager Digital is one of the fastest-growing, publicly traded cryptocurrency platforms in the U.S. and is now a corporate investor of crypto lending and tax platform CoinLedger. Voyager recently partnered with CoinLedger to bring free tax tools for its users for the 2021 tax year.
You can learn more about the future of voyager digital and the voyager token here: //coinvoyagers.com/is-vgx-a-safe-investment-in-2022-as-price-decreases-future-value-predictions-2023-to-2025/
*Disclaimer* Although the material contained in this website was prepared based on information from public and private sources that CoinVoyagers believes to be reliable, no representation, warranty or undertaking, stated or implied, is given as to the accuracy of the information contained herein, and CoinVoyagers expressly disclaims any liability for the accuracy and completeness of the information contained in this website.